SOUL READING Channeling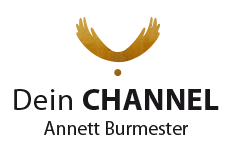 Connect with a soul to get answers, advices,

clarity, love, healing, inner peace and forgiveness.
Ask your Questions:*
Why, what needs to be done and helps?
What's next?
* Questions about your soul plan, your soul mission or your soul mate
are not answered here. There are special offers.
Talk to a soul or s
ouls of your choice
whether incarnated or no longer.
Ask all the questions you want
and get 

all the answers and solutions!
It's time for answers!
Because of my spiritual gift to be a channel and soul expert, I can get in touch with every soul, regardless if this soul is still with us or not.  
Contact to deceased souls:
Would you like to get in touch with a loved soul who is no longer with you to clarify things, get answers or advices, send and get love, experience healing, ask for advice or just say "hello", then this session is the right one for you.   
This session is also a wonderful way to find inner peace with your unborn child you have been aborted or his/her soul wasn't ready to incarnate.
Contact to alived souls:
If you would like to resolve a conflict with a person, who is still alive, we can do that through the connection of our souls without sitting together with the other one. This will help you to understand and you will get important information about what is best to do.
You can ask all you want and need, everything that fits in time, except for the topics, like religion, politics or whether someone dies or not.
Meet A Soul!
No matter where you are in the world: 
We manage your session via Zoom and you can receive an audio recording on request.
I will send you the link to our meeting in advance by email and this will lead you directly to our digital meeting room on Zoom. Your session is only valid if you pay in advance. You can make the payment via PayPal (credit card) or by bank transfer. Please let me know. 
If you want to talk to me first to get know me better or if you have any questions about the session process, please let me know. We will have a Clarity Talk via Zoom for free.
MEET A SOUL
Session
Session 01
25 Min.
SOUL READING Channeling
Special-Preis:
€ 297,-
incl. Tax (MwSt.)

You want more time?
Session 02
40 Min.
SOUL READING Channeling
Special-Preis:
€ 457,-
€ 347,-
inkl. Tax (MwSt.)

ATTENTION!
This session changes your life!
You decide how much.
Ultimately, you always decide whether you want to accept and implement the information or not.  
Please note that it may take a moment for a conflict to resolve. The universe is rearranging it for your highest good and best interest now … at the right time.
Be patient. 🙂
Please be also aware this session can be very emotional.

Application form for your SOUL READING Channeling MEET A SOUL